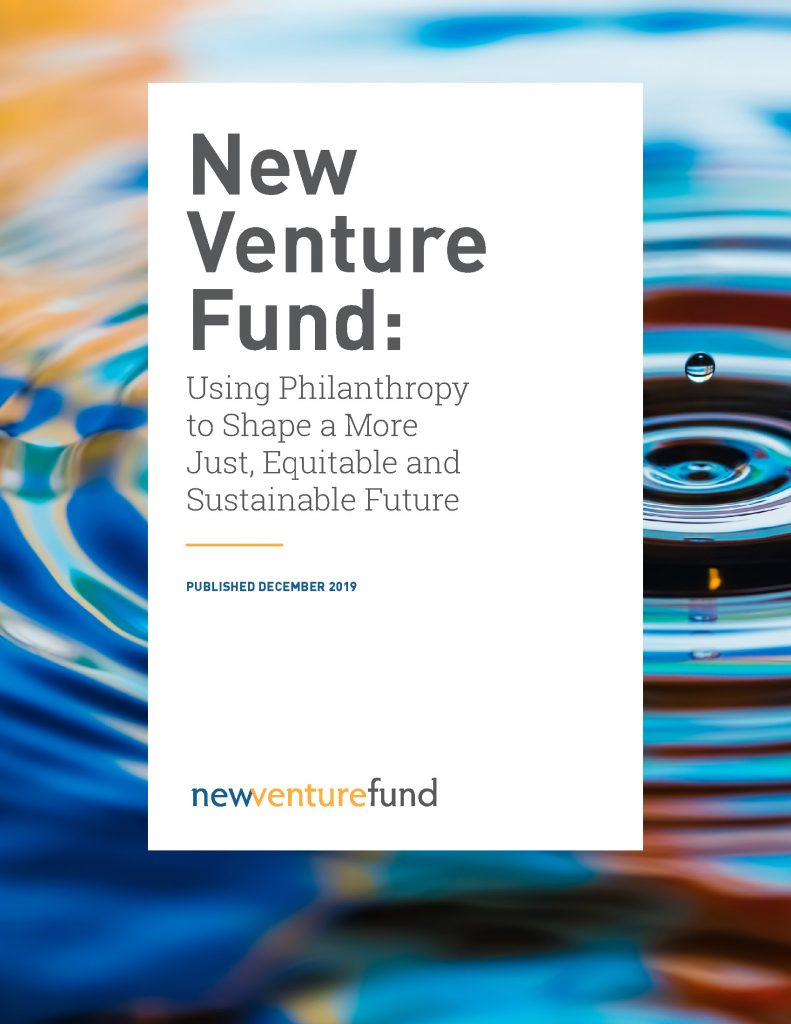 New Venture Fund: Using Philanthropy to Shape a More Just, Equitable and Sustainable Future
DECEMBER 2019
In 2006, the New Venture Fund envisioned a new way to invest in social change leaders and their capacity to do the important work the world needs done today. At the end of 2019, we manage a charitable portfolio of more than $356 million across nine regions around the globe and have launched more than 500 projects and counting.
This report is a five-year look-back that chronicles our evolving model and growth trajectory to get good ideas to market faster by building bridges between donors and those with the ideas and commitment to make lasting change.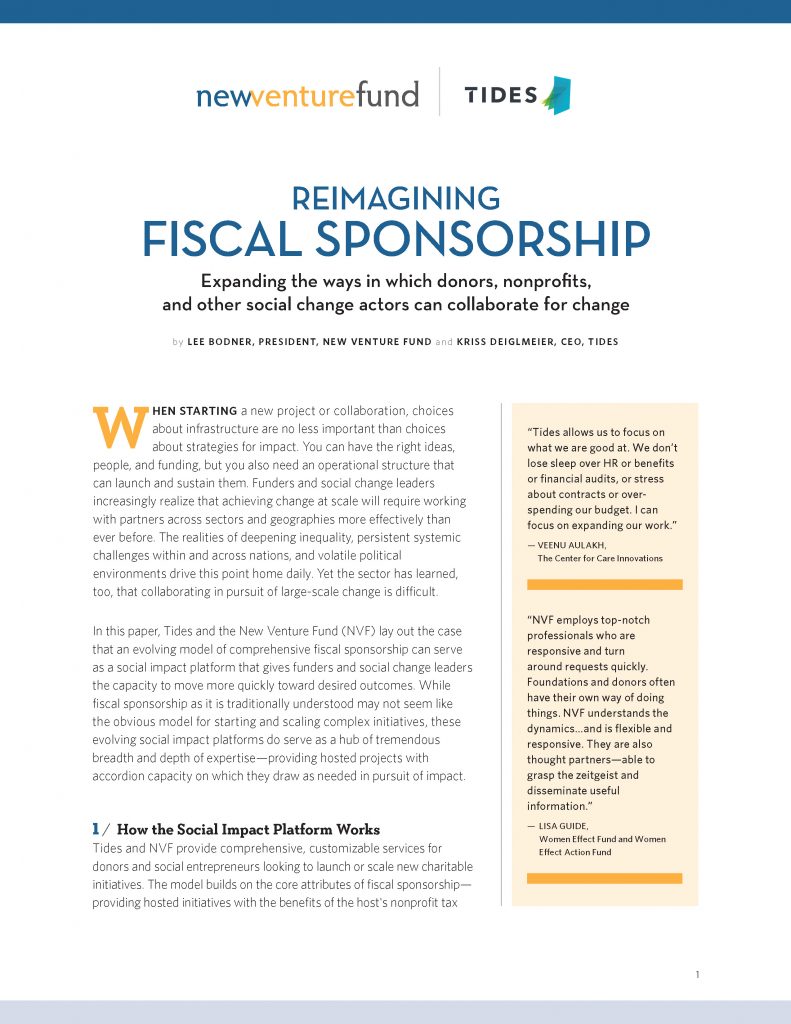 Reimagining Fiscal Sponsorship: Expanding the ways in which donors, nonprofits, and other social change actors can collaborate for change
May 2018
The New Venture Fund and the Tides Foundation co-authored this report about how an evolving model of comprehensive fiscal sponsorship gives funders and social change leaders the capacity to move more quickly toward desired outcomes. While fiscal sponsorship as it is traditionally understood may not seem like the obvious model for starting and scaling complex initiatives, platforms like the New Venture Fund and Tides serve as hubs of expertise that provide hosted projects with accordion capacity on which to draw in pursuit of their charitable goals.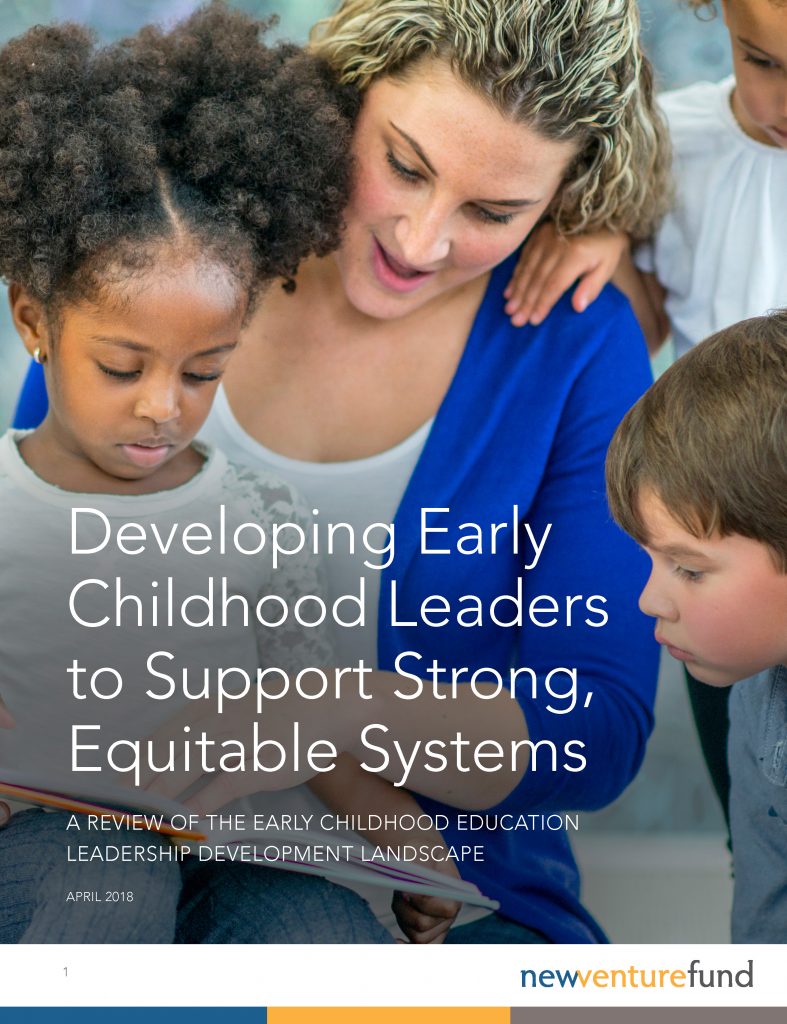 Developing Early Childhood Leaders to Support Strong, Equitable Systems: A Review of the Early Childhood Education Leadership Development Landscape
April 2018
The New Venture Fund, with support from the David and Lucile Packard Foundation, commissioned Arabella Advisors to research, assess, and analyze leadership development in the formal Early Childhood Education (ECE) sector. The resulting report identifies barriers that limit the growth of leadership development programs; assesses the ramifications on the ECE system, children, and their families; and examines how effective leadership and long-term funding for leadership development are vital for the sector's sustainability.
The report also highlights criteria that funders should consider when assessing opportunities and their respective outcomes, and includes case studies of four programs effectively building leadership skills among ECE leaders.