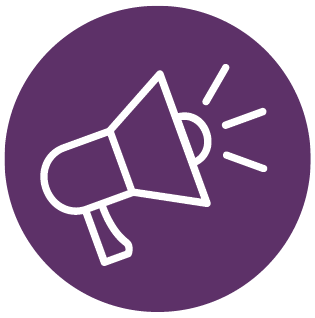 Our work spans a broad spectrum of projects, including those seeking to protect citizens' rights to political and social freedom and equality, inspire and implement new ideas and processes for the betterment of society, and foster public participation in the debate on important social issues to ensure communities have a voice in public policies that impact their lives.

Youth First Initiative
The Youth First Initiative seeks to accelerate reforms to end the use of incarceration of youth in the justice system. Through advocacy efforts and partnerships with various state groups, Youth First seeks to close youth prisons and invest in community-based alternatives. Youth First is increasing awareness about the negative impacts of youth incarceration; creating a national dialogue on alternatives to incarceration; working directly with youth, families, and allies on the local and national level to gather support for change; and supporting state initiatives with technical assistance.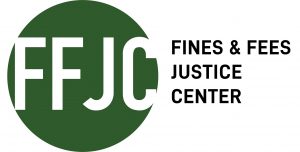 Fines and Fees Justice Center
The Fines and Fees Justice Center (FFJC) works to create a more equitable justice system by eliminating criminal legal fees and making fines proportionate to the offense and the individual. Court fines and fees disproportionately impact communities of color and trap millions of people in a cycle of punishment and poverty. To accomplish its mission, FFJC engages in intensive advocacy in four states, organizes national campaigns, provides information on reform through its Clearinghouse, and fosters collaboration among advocates, activists, and justice system stakeholders around the country.

Americans for Tax Fairness
Americans for Tax Fairness (ATF) is a diverse campaign of more than 420 national, state, and local endorsing organizations united in support of a fair tax system that works for all Americans. It came together based on the belief that the country needs comprehensive, progressive tax reform that results in greater revenue to meet our growing needs. This requires big corporations and the wealthy to pay their fair share in taxes, not to live by their own set of rules.
Trusted Elections Fund (TEF)
The Trusted Elections Fund (TEF) believes that free and fair elections are vital to a healthy democracy. The 2020 election faced difficult challenges due to COVID-19-related disruptions, domestic or foreign interference, viral misinformation, political fear mongering, and contested election results, all of which  undermined the election and the integrity of our democracy. Initiated in 2019, TEF is a nonpartisan effort that is actively working to mobilize philanthropic resources to support preparations for and responses to high-risk threats to the integrity of our election by directing rapid-response funds to organizations best positioned to mitigate and respond to risks. The Fund supports organizations fighting to ensure free and fair elections, and to protect the rule of law. TEF is completely independent of any political party or partisan agenda.