The New Venture Fund works with change leaders who share our purpose of creating positive impact in our communities, our country, and our world.
We were founded in 2006 in response to demand from leading philanthropists for an efficient, cost-effective, and time-saving platform to launch and operate public interest projects.
Our team of creative problem-solvers provides strategic advice and operational support to a range of donor-supported projects in conservation, education, youth development, global health, public policy, global development, disaster recovery, and the arts.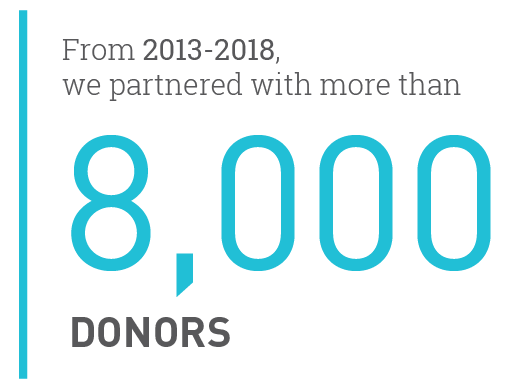 More than half of the 50 largest US grant-making foundations have funded projects hosted at the New Venture Fund, including eight of the top 10.
We are a 501(c)(3) public charity overseen by an independent board of directors with extensive experience in philanthropy and nonprofit management. To increase our own efficiency and effectiveness, NVF employs a team from Arabella Advisors to manage many of our day-to-day operations. Arabella is a leading philanthropy services firm that provides expert support to a wide range of foundations, impact investors, individual philanthropists, and nonprofit organizations.